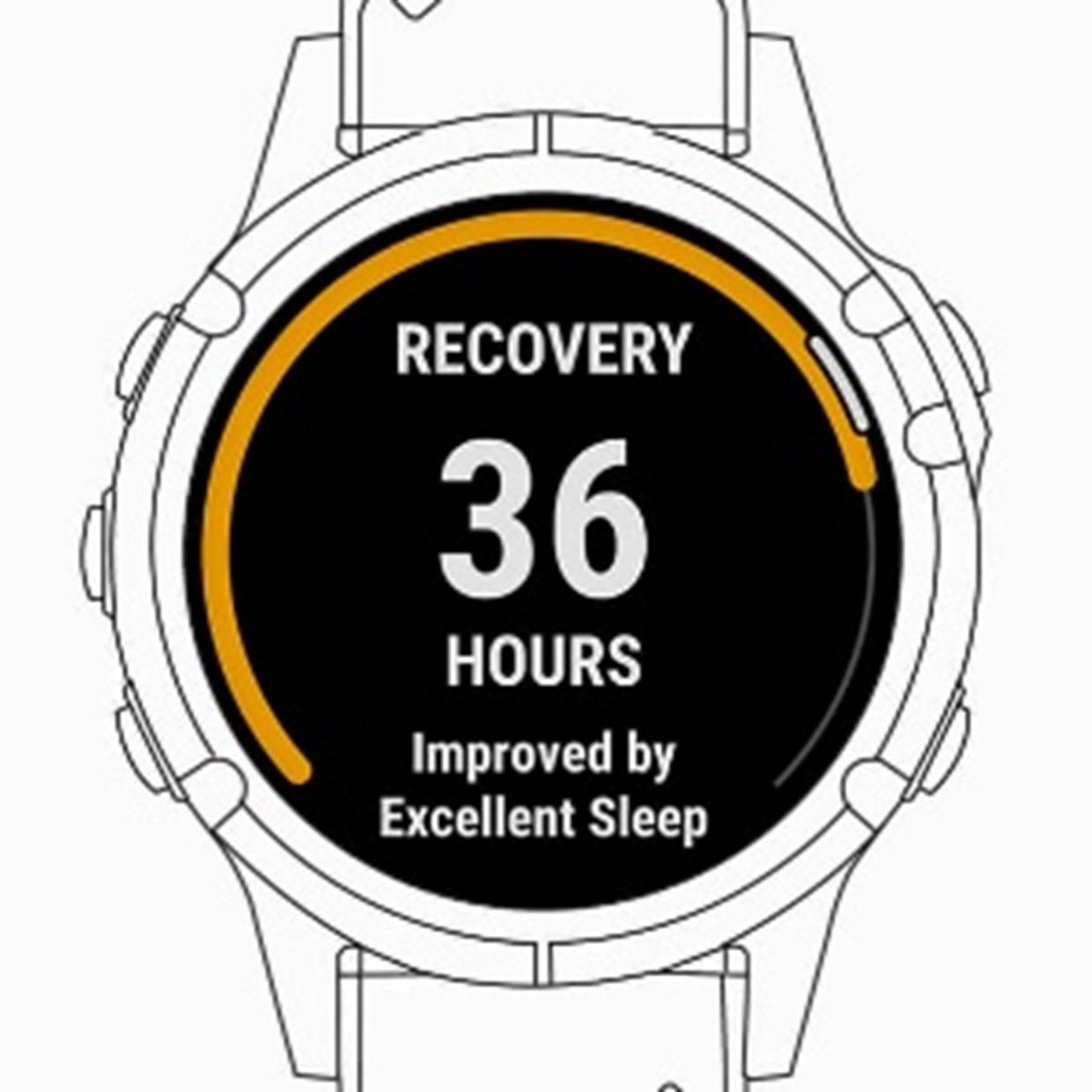 How long should I give my body to recover?
Giving your body enough time to recover is essential, to be at your best, to effectively improve your fitness, and to avoid injury. But for how long should you be recovering? This is a question on every runner's mind.
Garmin's Recovery Time metric offers insight into the answer by combining your training load (daily, weekly and monthly), remaining recovery time at the beginning of a workout, and VO2 max trends. Stress and sleep tracking can also prolong or reduce Recovery Time. A good night of sleep can reduce your recovery timer, while a bad night can extend it. The same goes for your stress scores.
What Happens During Recovery?
Your body continues the replenishing and restorative activities long after the EPOC period, when your heart rate and breathing reach your rest state. Not only does your body continue to recover to its previous state fully, but improvements then occur above and beyond this.
In recovery, you recover plus extra. This "extra" is the body's adaptive response and allows it to work harder, for longer and more efficiently in the future. It's that extra that is the most important. These are the benefits of your hard work.
Giving your body enough time will allow it to improve and make your next personal record breaking performance possible.